HOLISTIC DETOX SUPPORT ECOURSE
Learn how to properly support whole-body detox in a safe and holistic way.

Did you know there are over 82,000 synthetic chemicals in everyday products?
AND that most of them have not been tested for safety in humans? Needless to say, we're being exposed to a LOT of toxins these days from personal care products, foods, medications, our water supply, and so many other places. We are being BOMBARDED.
Conventional medicine tends to make us believe that we are either 100% healthy or horribly ill- there is no in-between! They claim that we are always detoxing, there is nothing we need to do to facilitate the process, and that we don't store toxins in our bodies.

Oh and the best one I've heard is that if you have a liver, you're healthy. That's it: just have a liver! HA! In a perfect world, sure!

A few hundred years ago this might have been the case because there were far less toxins in our world and the food was a lot more nutritious. So we have to do our best to limit toxin exposure, replenish nutrients, and gently support the body to detox more effectively.
Don't get me wrong though, there are plenty of people out there giving bad and even dangerous advice when it comes to detox. True detox isn't going to happen with a 1-month cleanse, intense fasting, or even from a little box labeled "whole body cleanse" from the vitamin store.
Since becoming a health and wellness coach and earning my BS in Natural health sciences, I have learned a LOT about detoxing, and I really have to say: there is a ton of bad information out there. Since most of us have been brought up to just match a pill to an ill, it seems that most people are struggling to understand that truly health and wellness is more complex than this.
Detoxification requires a lot more than a 2 week fast from a box. There is quite a bit involved in PROPER detoxification, and I made this course to help teach you all how to achieve better health with proper detox support.

My own experiences with health struggles were what got me into holistic health. Now, I have my Bachelor of Science in Natural Health Sciences with a concentration in Clinical Nutrition. I have several certifications in herbal medicine, HTMA, and other natural health practices.
For about 5 years now, I have been using HTMA and whole food nutrition to help thousands of people heal their gut (and the rest of their bodies!). I have made it my mission to actually help people HEAL instead of getting dependent on pills forever, pills that don't even always work.

We are toxic and depleted- there is no denying this.
Detox support has become one of the most important parts of my foundational care plans for my own clients. I wanted to make a course for further explanation on what proper detoxing is, what is actually involved in holistic detoxing, and I really just needed to go over some of the most common myths you will come across about detoxing.
We ALL need to make changes in our life in order to reduce environmental toxins and to support better detox. It's just what is necessary these days because of the state of our world.

We're surrounded by toxins, dealing with much more stress, and on top of that we are also dealing with a horrible food situation (our food is depleted, we have so much fake food available to us, and our dietary guidelines for the last few decades have been TERRIBLE!).

Some things this course will go over:

Detox doesn't come in a box.


Proper detoxification is a whole-body process.

We cannot detox our whole bodies in 2 weeks.

There is more to detox than just your liver.

Your environment is more important than your genes



This course will help you to determine the most common sources of toxins you might be exposed to and how to avoid or reduce them, how to support all of your major detox organs SAFELY, and how to take back your power during your healing journey.

I am a firm believe that knowledge is power- the most you learn and understand about health, the easier it can be to heal.
Course Curriculum
Why Do We Need to Support Detox?
Available in days
days after you enroll
Liver Healing
Available in days
days after you enroll
Lymph, Colon, Kidneys, and Skin Healing
Available in days
days after you enroll
There are FOUR Main Modules in this course and 13 lessons total.
Module 1: Introduction to the Holistic Detox Support Course
This first module is going teach you the "why" behind this course.Why we need detox support, why we've becoming so toxic and depleted, and why we need to change our views on popular detox programs.

The first lesson will give you a good breakdown on all of the things this whole course will cover. The second lesson goes over all of the main toxins that we're being exposed to- at home, in our everyday products, and in the general environment.
Module 2: All about Liver Healing
When it comes to detoxing, the liver is king. It really is the most important aspect to look at for healing, but it definitely is not the ONLY thing to consider. The liver has over 500 functions, and we can function with as little as 1/6th of our livers!
You will learn what your liver actually does for you, how to support it with herbs and other holistic methods, and the symptoms associated with a sluggish or stressed liver. This module also includes some notes on NAFLD and gallbladder issues.
Module 3: Healing the Lymph, Colon, Kidneys, and Skin for Better Detox
This next module has 4 total lessons to go over each of these important topics.Most people know that the liver is important for detox, but most people do not know about these other crucial detox helpers!
The lymph is highly overlooked when it comes to health in general, but it is something that really needs more attention.Our colon is another HUGE part of overall health- it needs to be functioning for us to be healthy, period!Our kidneys tend to get quite stressed when our whole detox system is overloaded, and our skin also takes the brunt of a stressed out detox system.
You will learn how all of these things help with detoxification and how to properly support them.
Module 4: BONUS Topics
I added a few extra lessons in here for more information on safe detoxing for kids, pregnancy, and breastfeeding, as well as a whole lesson on what detox reactions are and how we can mitigate or prevent them.
With this course, you will get a few amazing bonuses as well.
BONUS Section: My Favorite Herbs, Foods and Supplements is a 14 page guide (Valued at $15, yours FREE with this course).
This guide outlines ALL of my favorite remedies that I recommend to my own clients. It outlines where you can find these items, how to use them, and how to know which supplements or foods will be best for you depending on your symptoms.

An ENTIRE BONUS Module!

I added a few extra lessons in here for more information on safe detoxing for kids, pregnancy, and breastfeeding, as well as a whole lesson on what detox reactions are and how we can mitigate or prevent them.

A BONUS Lesson on BioRay and Microbe Formulas

These companies are my FAVORITE for herbal tinctures and capsules to help you on your detox journey. This course includes a whole lesson on how to properly utilize their main products.

Frequently Asked Questions
When does the course start and finish?
The course starts now and never ends! It is a completely self-paced online course - you decide when you start and when you finish.
How long do I have access to the course?
How does lifetime access sound? After enrolling, you have unlimited access to this course for as long as you like - across any and all devices you own.
Do you have other courses that could help as well?
Right now, I have 3 other courses that are perfect for my followers: Gut Healing, Whole Food Nutrition, and Holistic Weight Loss. You can see more about those if you scroll down just a bit! I have one other course that is mostly for health practitioners as it's for learning how to read and interpret HTMA.
Your Instructor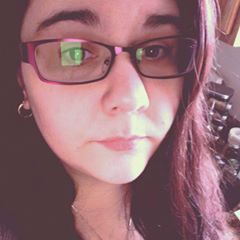 Kristin is a holistic nutritionist that has been using HTMA and mineral balancing in her practice for about 4 years now. She is a huge advocate for gut healing, liver healing, and over detox support. Many of her clients are dealing with sluggish adrenals and they're overloaded with toxins, so she's found many ways to successfully support detoxification without stressing the body out too much.

Kristin runs the holistic website Sassyholistics.com where you can learn more about mineral balancing and its importance in overall health. She has been helping people heal from chronic illnesses over the last few years with her nutritional practice and is now working on sharing her methods with other practitioners so that they can do the same.